Go Back
Beautiful Valbonne 3 bed Villa with Garden
Stunning family home situated just a few minutes walk from Valbonne village, quiet and a haven of peace and tranquillity.
The space
Book here to relax and unwind in this chic and luxurious Private Villa located close to Valbonne Village yet only a 20 minute drive to the beaches of Juan Les Pins, being far enough away to let you enjoy peace and quiet.
This magnificent property is presented to the very highest standards to ensure guests enjoy a truly memorable stay. Ornaments on the shelves, quality prints on the walls, and stylish decoration are to be found in this modern furnished property that's ideal for a family or group of friends looking for a superior getaway on the French Riviera - perhaps to celebrate a special occasion. This 3-bed Villa boasts a large garden, and peace and quiet yet close to the coast.
Location: Valbonne, Provence-Alpes-Côte d'Azur, France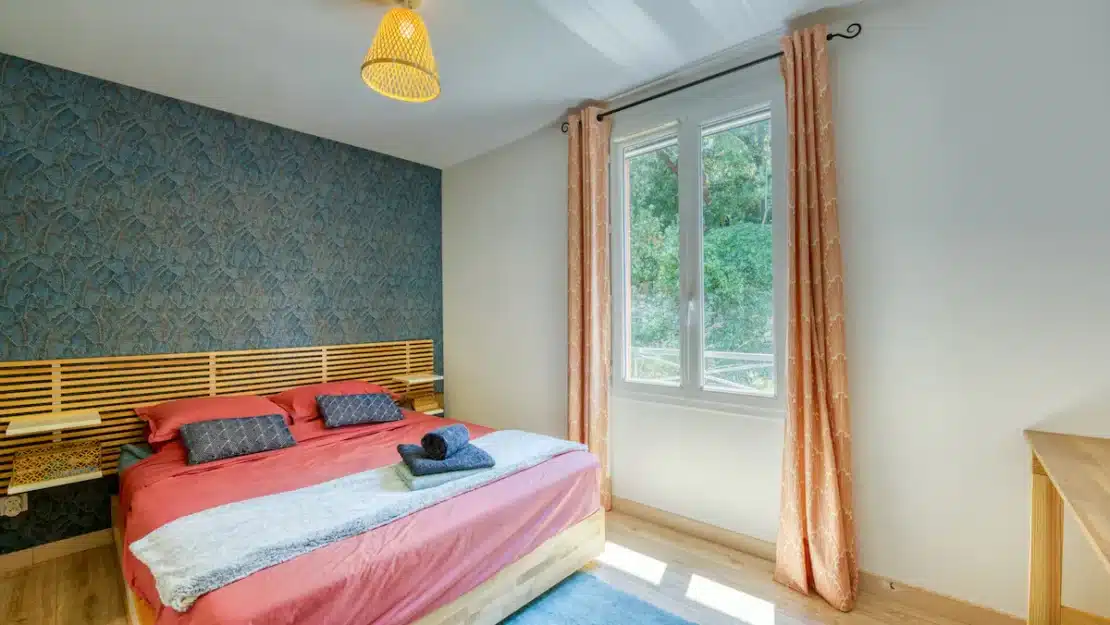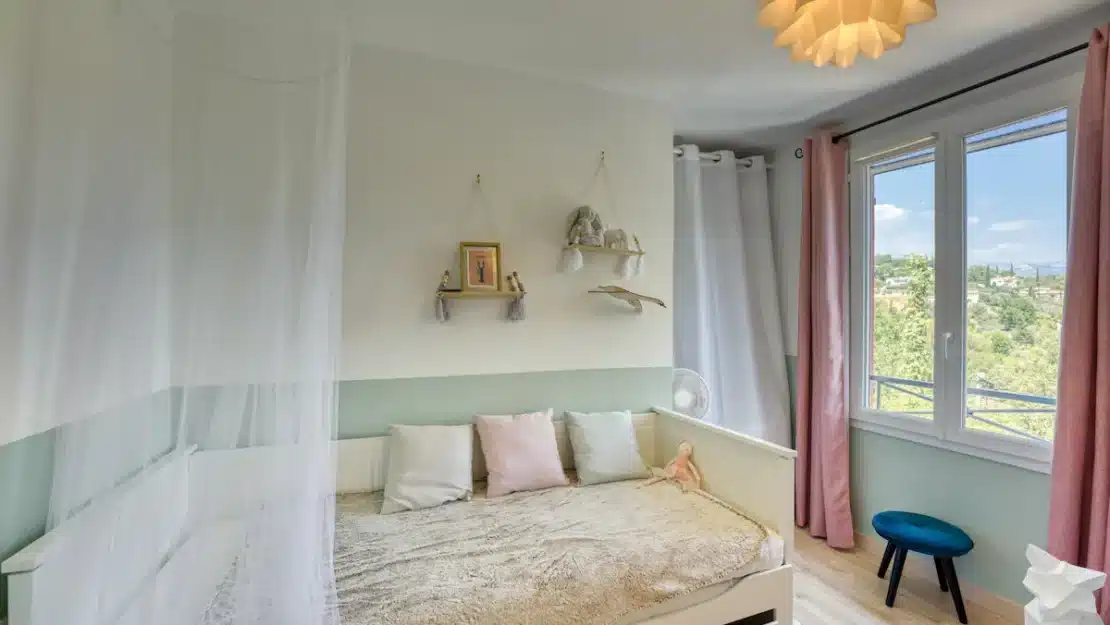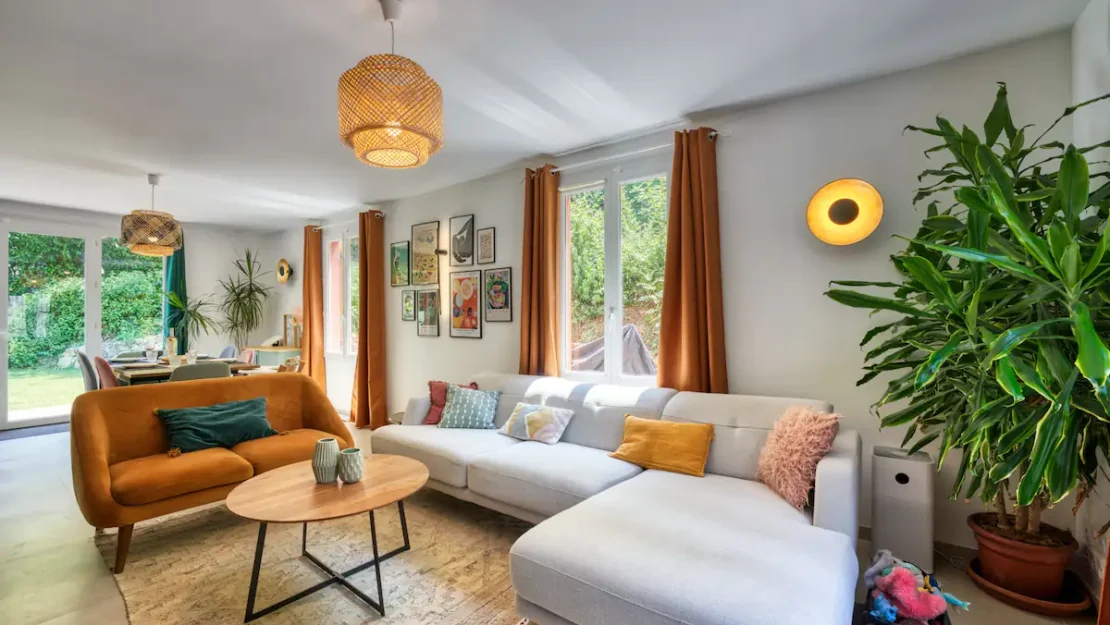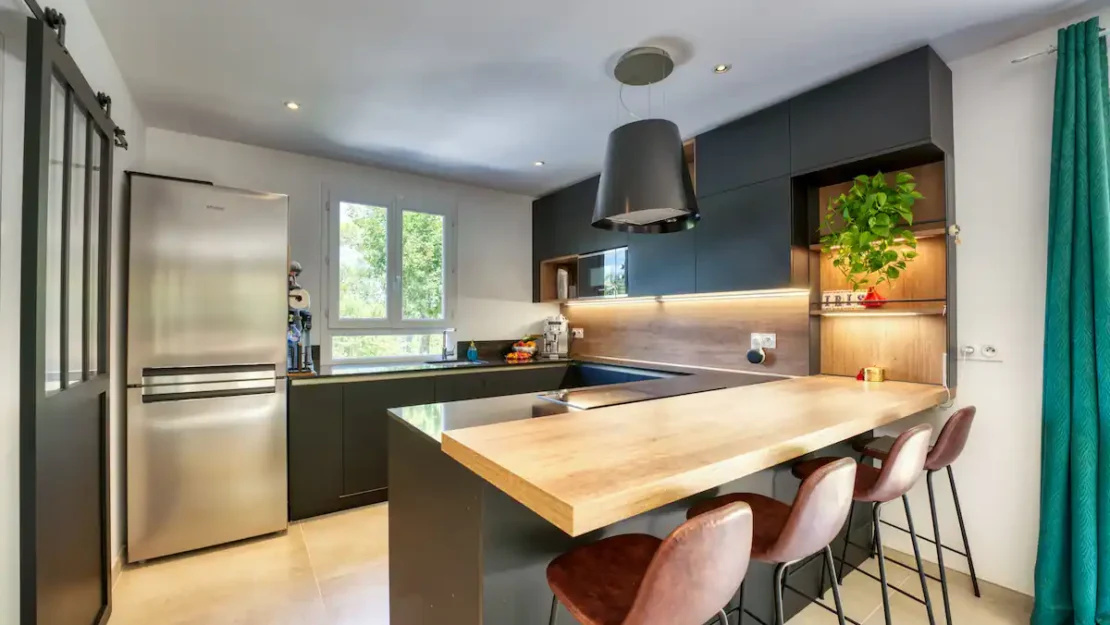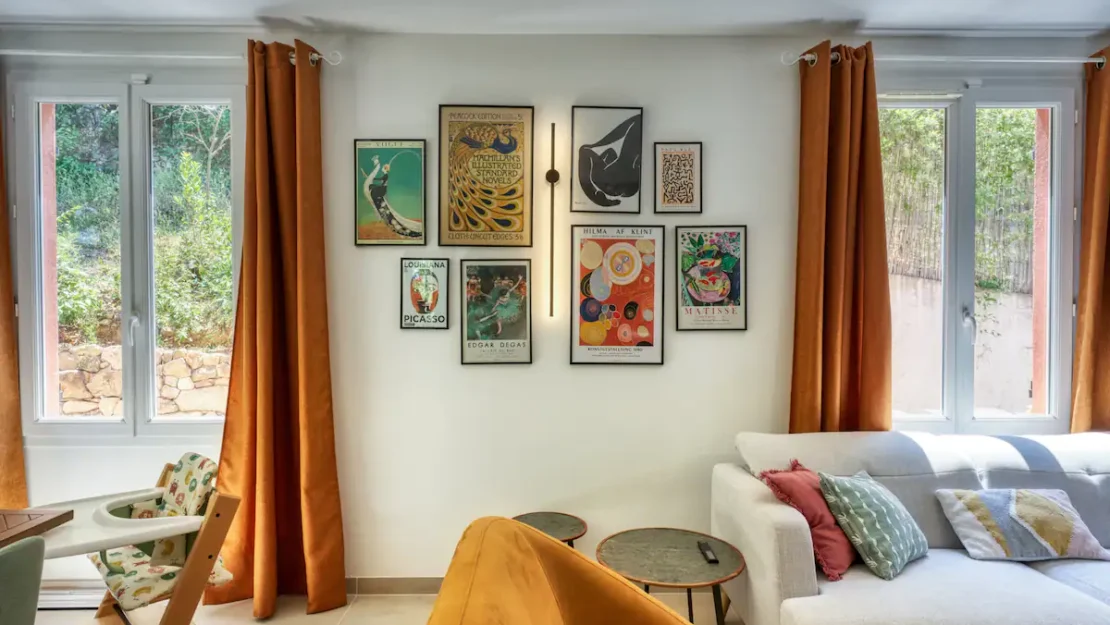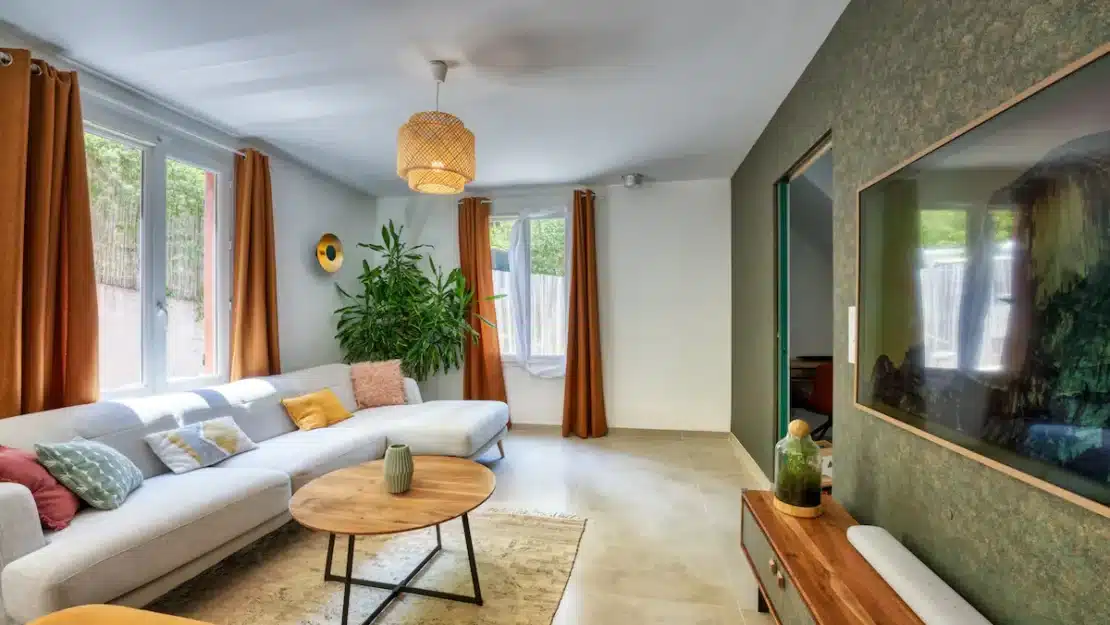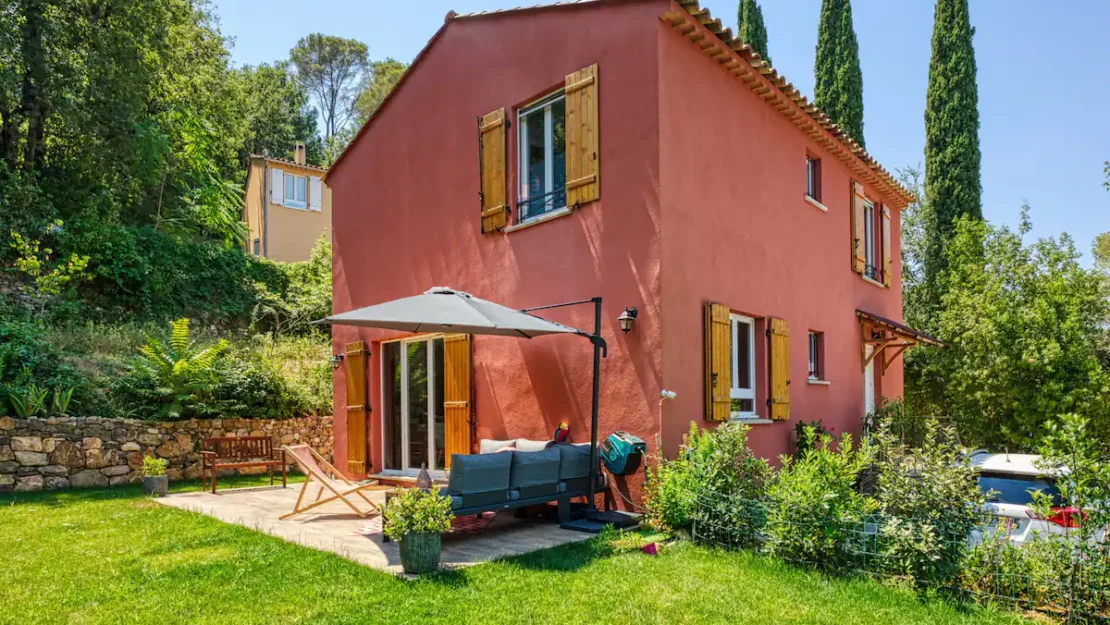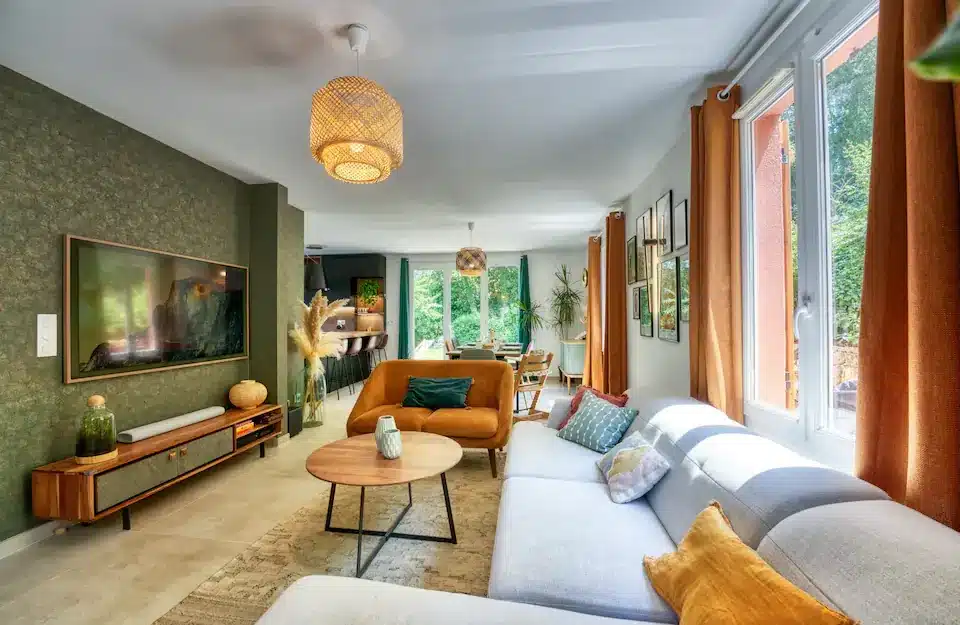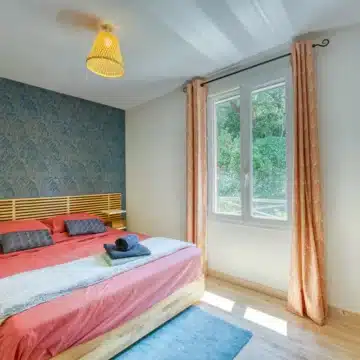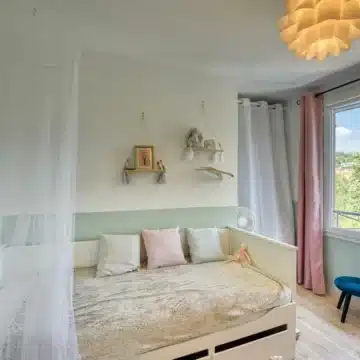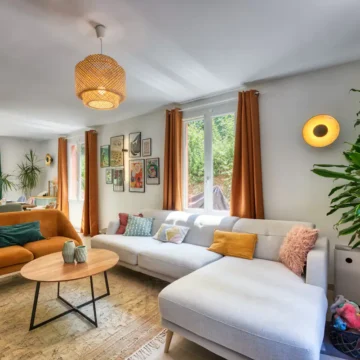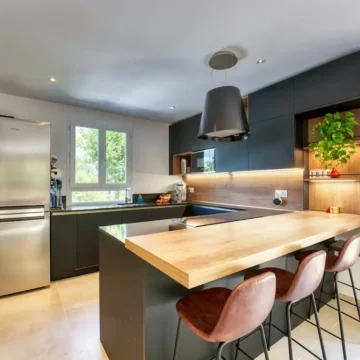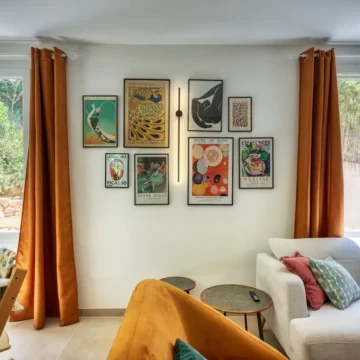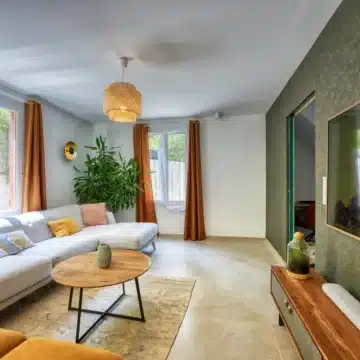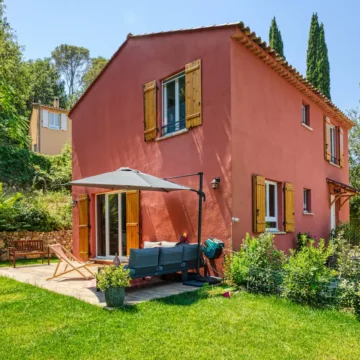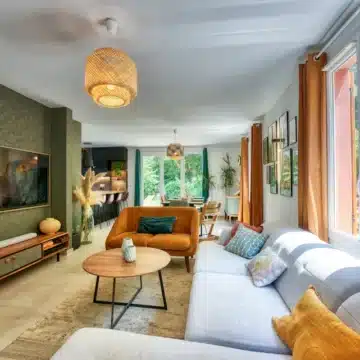 About the property
The Bedrooms (3)
All 3 bedrooms in the villa are presented to exacting standards. Two bedrooms have a queen bed fitted with luxury, hotel-quality mattresses and bed linen. The primary bedroom features an stunning ensuite bathroom as well as a walk in wardrobe . The second bedroom offers a queen bed with a small office area for home working, the third bedroom offers a single bed which has the option to extend to make two single beds as well as baby cot for any infants. All bedrooms offer ample storage and high quality decoration.
The Bathrooms (3)
This Villa has 2 bathrooms. There's an ensuite bathroom in the master bedroom and another large bathroom featuring walk-in showers and bathtubs. All towels will be provided.
The Living Room & Dining Area
Such a large, bright and open space such as this is ideal for gathering together to catch up, make plans, or perhaps relax in front of the Samsung television with surround sound. You will struggle to find any hotel in the area that will give you and your fellow guests as much private space to enjoy like this. There's even a classic dining table and chairs where you can gather to toast a special occasion, or just enjoy meals. And even better, this open space gives you direct access to:
The Outside Space
When visiting the French Riviera, what's better than enjoying the great outdoors, there's a huge garden for you to do that. There's plenty of seating in the garden also. If you fancy alfresco eating, you're welcome to use the BBQ which is fitted with all the necessary appliances. A small paddling pool can be provided for any infants or children so cool off during this summer months.
The Kitchen
Here's an attractive and modern space that gives you the chance to create some delicious home-style cooking for your group. A full array of appliances and cookware is here, including a dishwasher and coffee machine.
Laundry
You can handle all your clothes washing and drying needs in the villa, thanks to the presence of a washing machine and dryer. Plus, there's an iron and ironing board.
Parking
If you are driving here, it's good to know that there are private, off-road, and secure parking spaces for 2 to 3 vehicles.
Whilst the villa has no air conditioning, we have provided two portable units which should help during the summer months.
Guest access
This villa and gardens will be all yours for however long you make your reservation. Please note that this is a 2-story villa with all the bedrooms located upstairs.
In line with your hosts' determination to ensure everyone enjoys the most luxurious stay imaginable, the house will be presented to the highest standard.
Assured Consistency
All of our amenities and property information are updated on both our own site and Airbnb regularly.
If you have any additional questions relating to the property or booking process, do not hesitate to get in touch via our contact form further down the page.
Amenities
Cleaning products
Hair dryer
Hot water
Bed linen
Clothes storage
Dryer
Essentials
Hangers
Iron
Washing machine
Barbecue utensils
Blender
Coffee
Coffee maker
Cooking basics
Dining table
Dishes and silverware
Dishwasher
Freezer
Kettle
Kitchen
Microwave
Oven
Refrigerator
Stove
Toaster
Wine glasses
BBQ grill
Outdoor dining area
Outdoor furniture
Image Gallery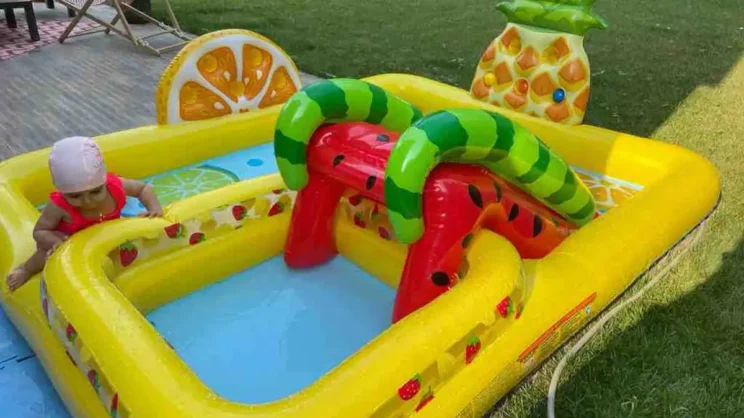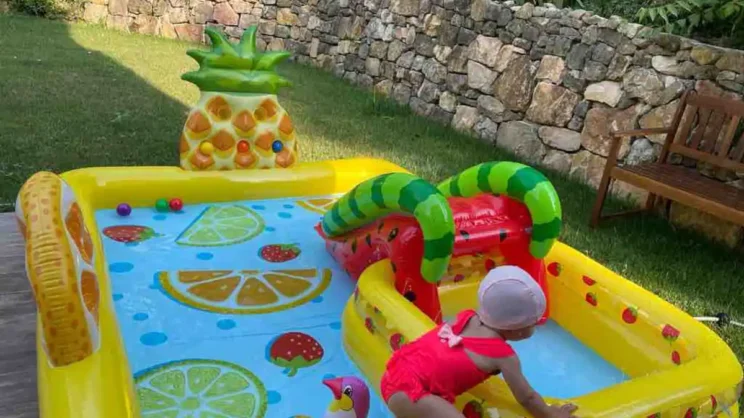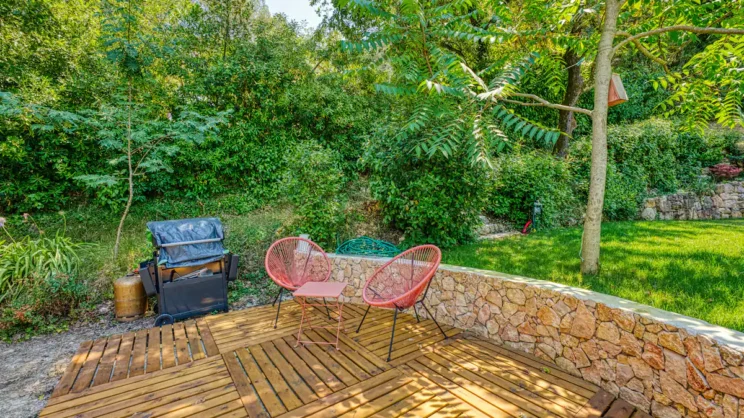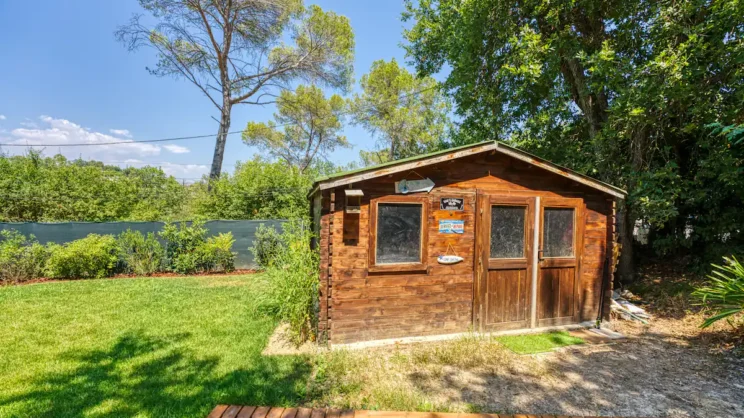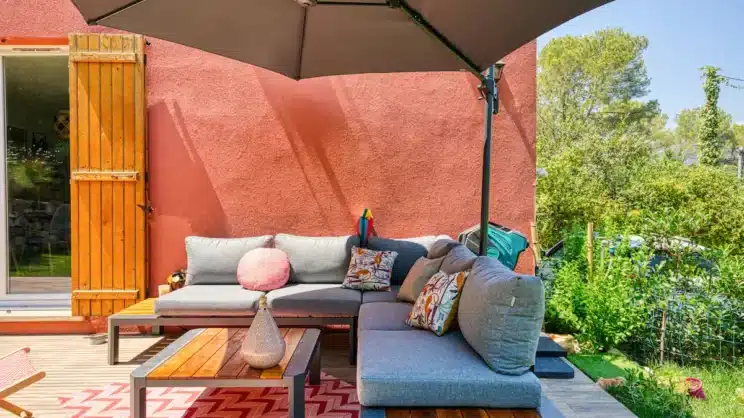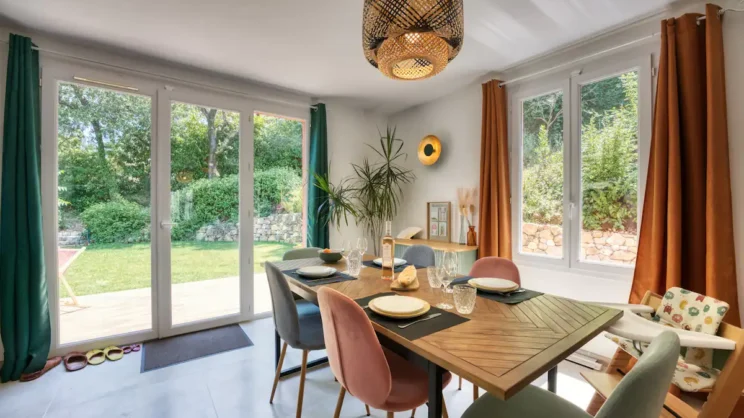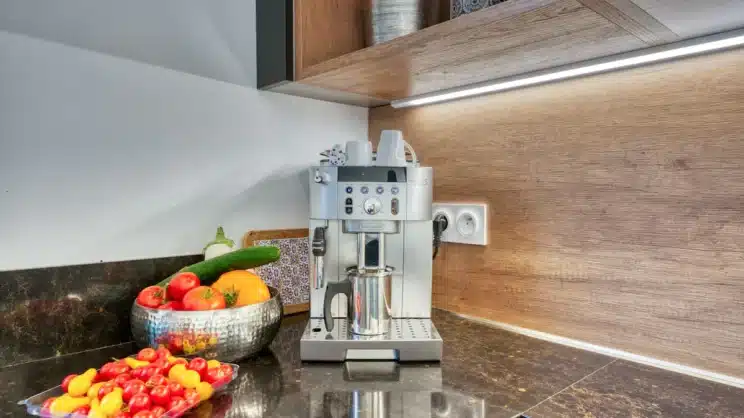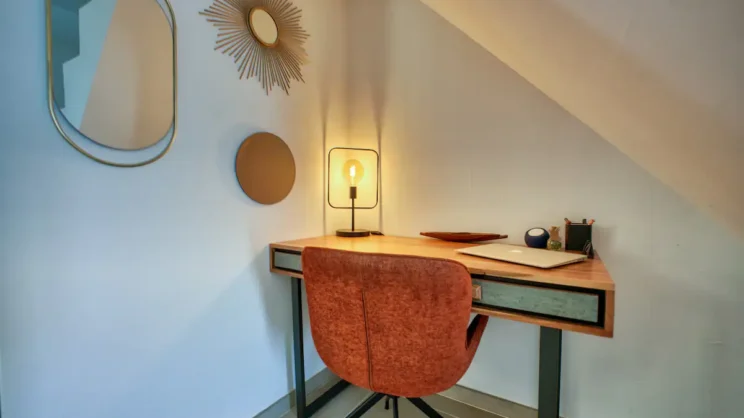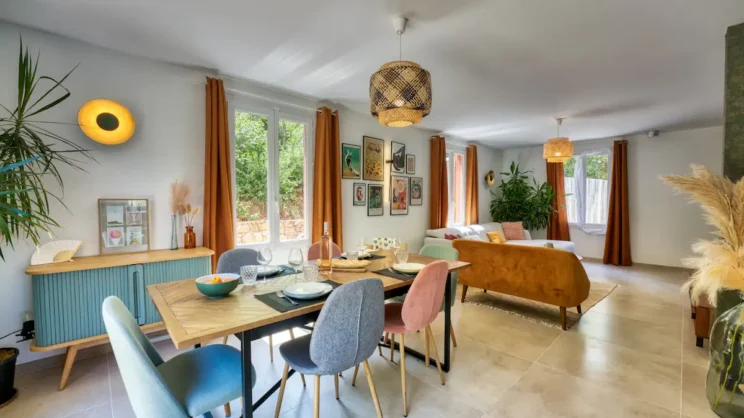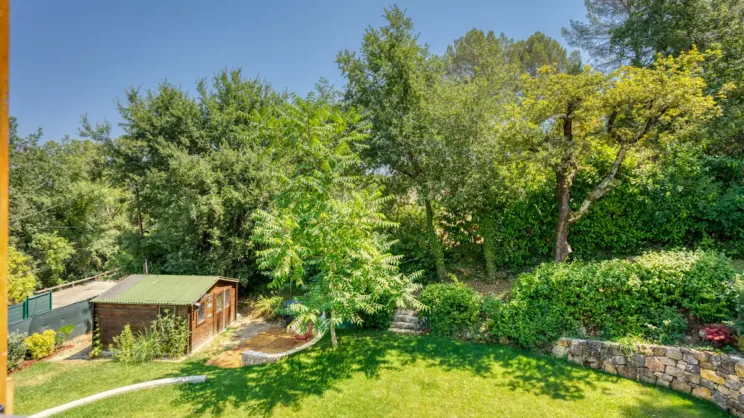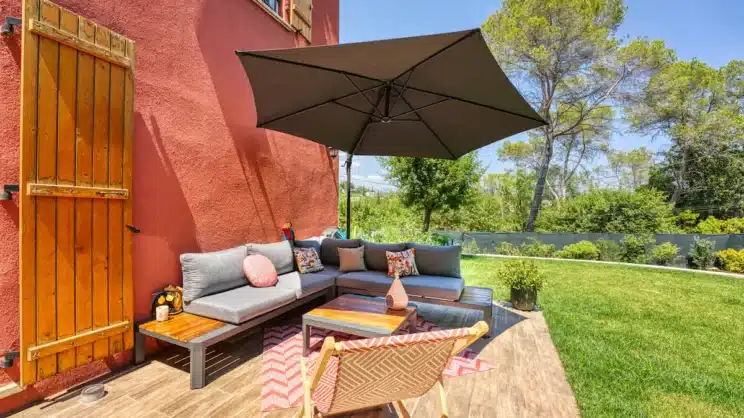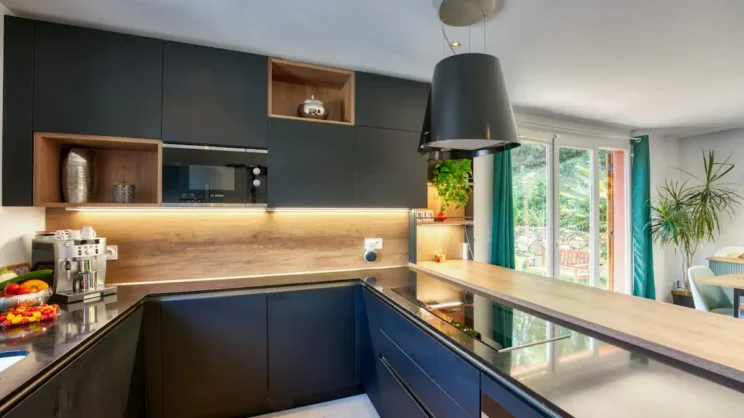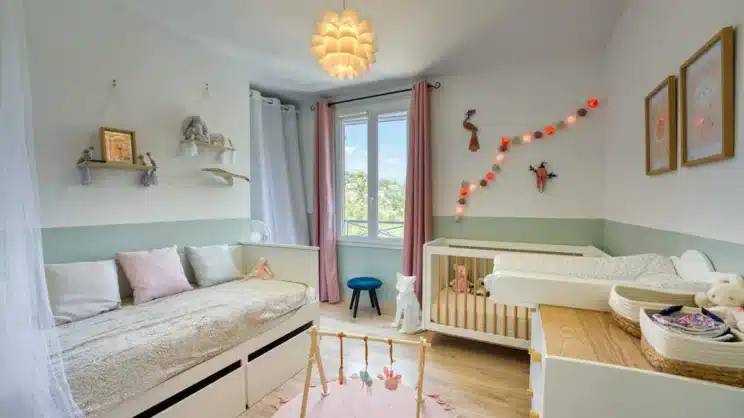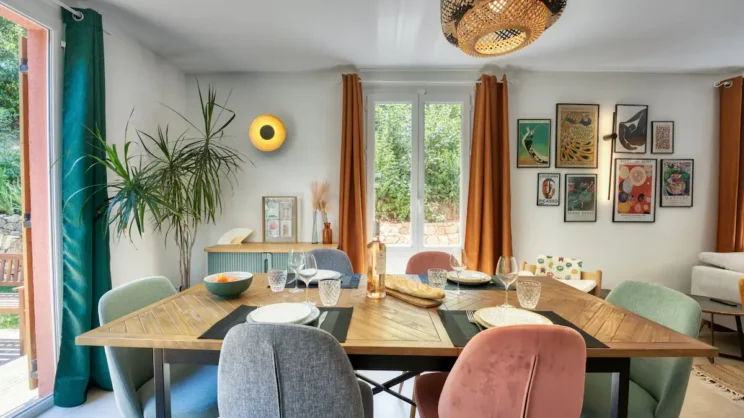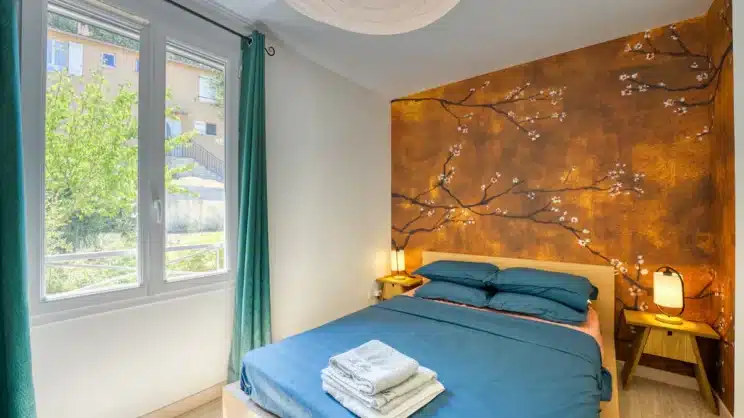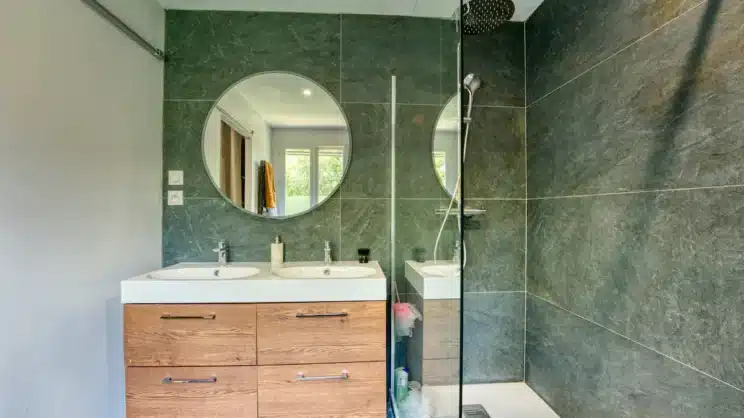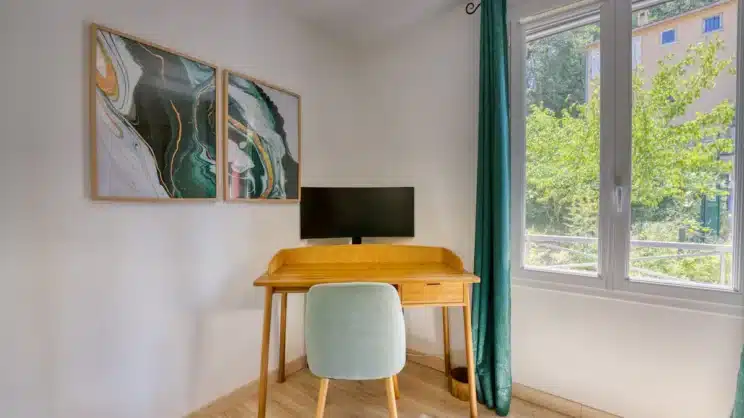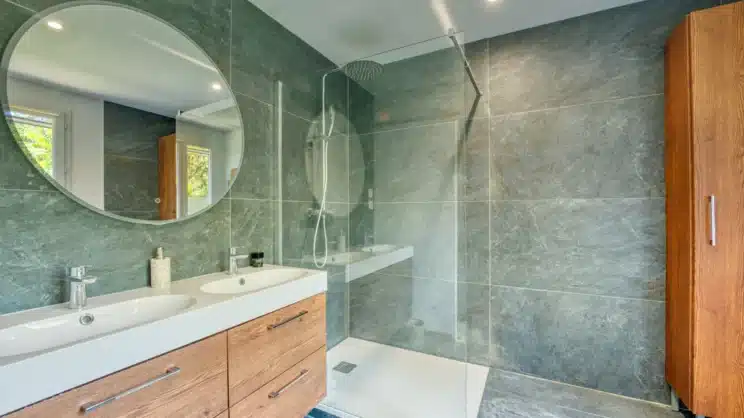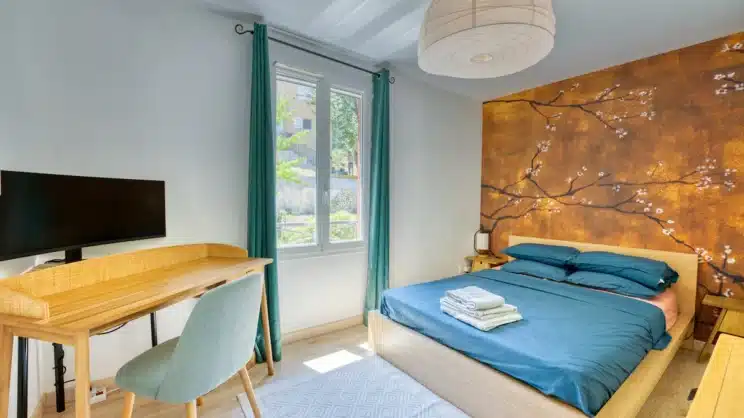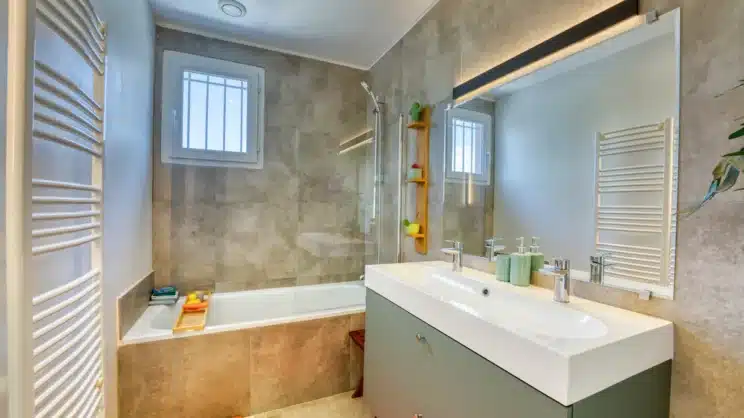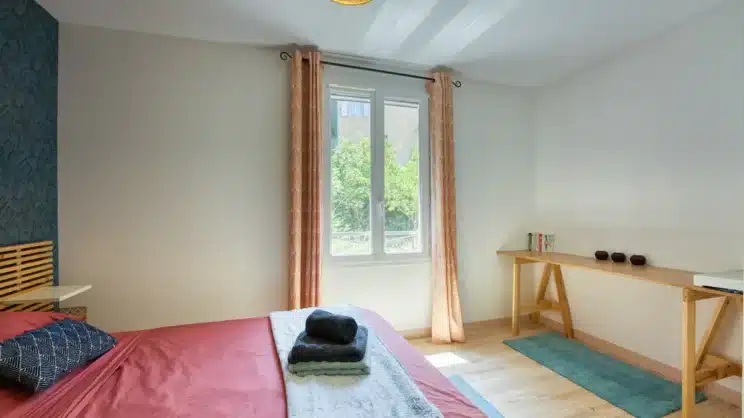 Location
Valbonne, Provence-Alpes-Côte d'Azur, France
Valbonne is a very beautiful little old town, built in a peaceful valley bursting with Mediterranean vegetation.
It is very chic and residential and has grown tremendously since the beginning of the 70s, at the same time as the nearby Sophia-Antipolis science park. The engineers and researchers from all over the world who work there have either bought or built villas and country houses in the surrounding area.
Valbonne is lucky in that it has a historic centre sheltered by its rampart of village houses, conserving its charm. It is a delightful place to visit, and what's more it has been beautifully restored and maintained.
Attractions Nearby
Valbonne town hall
Ochre stone house fronts with pastel coloured shutters, porches smothered in vines or exuberant bougainvilleas, doors with lintels decorated with the emblems of penitents and journeymen, the beautiful building housing the "mairie" and its 19th century belfry, and everywhere you turn there are little restaurants with tables in the street, in the shade provided by historic old houses… Valbonne is just amazing.
Valbonne, passageway
The original feature of Valbonne is that, unlike most medieval Provencal villages, it was built according to an urban grid pattern (the streets intersect at right angles), dating back to the early 16th century.
Valbonne, square with terraces
It is a very pleasant village to visit (and no doubt to live in), where it is relaxing to stroll along the pretty streets on a slight slope, all taking you down to the Renaissance era Place a Arcades, where you can partake of a delightful lunch on one of the restaurant terraces.
Valbonne, antiques shop
You can do some shopping too; the pretty fashion shops, antique dealers and interior decoration boutiques vie with each other for attractiveness and chic. If you prefer historical heritage, you must visit the monastery founded in the year 1200 by the Chalaisian religious order. It was built in the Romanesque-Gothic style and was recently restored. It has a Romanesque portal and altar, 18th century head reliquaries, a chapterhouse, a treasure room and the monks' dormitory.
Valbonne, hotel
Finally, don't leave Valbonne without tasting the local speciality, a wine made using Servan grapes, a variety which it is said "keeps until Easter"…so don't wait any longer before trying it.
Getting around
Getting around
If you are driving here, there are private parking spaces for 2 to 3 vehicles within the property. Otherwise, it's possible to walk or cycle to the village of Valbonne.
If you're flying in to Nice International Airport, it's only about 16km away.
If you're planning to explore further afield, there's a train station that's painted a striking red so you can't miss it. You can catch services to all kinds of places on the French Riviera and beyond from here. There are plenty of bus routes to choose from too, with the main bus station in the center of Valbonne, about a 15 min walk away. And don't forget, you can always hire a taxi or private car!
Booking a stay?
"*" indicates required fields